We're Here to Support Your Work with Our Clients

Welcome counselling and consulting professionals!
As part of our national network of professionals, we know you are ready to assist our clients
in a confidential, respectful manner. In return, our aim is to strive for the best possible working
relationship with you. You are essential to our success.
Whether you are a psychologist, therapist, legal or financial expert,
nutritionist, eldercare consultant, childcare expert, or human resources
specialist, we're glad you're part of our team.
Network Newsflash!
Welcome 2019!– We send our warmest wishes for a New Year filled with peace and prosperity. Thank you for continuing to be part of our network. Your work with our clients contributes so much to our success and we sincerely appreciate it.
Just a reminder when the calendar turned to January: available hours for clients renewed and will vary, depending on their specific program coverage. All currently active files will remain open and it's
important to continue numbering open file sessions chronologically.
We also ask you to send us copies of your updated professional insurance and registration as they become available to you, as referrals cannot be made if the documents we have on file have expired. BC network, please make special note of your December 31st expiry date. Thank you!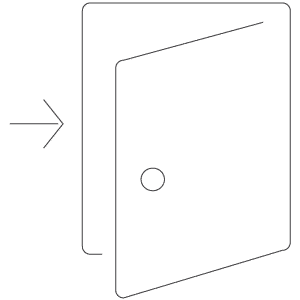 Join Our Professional Network
The service we provide our clients is essential to our success as an employee and business assistance plan provider. We only accept highly qualified professionals with solid credentials and professional designations, and a minimum of a master's degree, into our network of professionals.
All our contracted professionals must also belong to accredited associations, and abide by Canada's Access to Information and Privacy Act, as well as provincial laws and codes of ethics governing their professions.
Inquiries about becoming part of our professional team can be made by emailing network@aretehr.com.
You'll find us easy to work with and respectful of your skills and expertise.
What We Hear From Our Professional Network
Not all EAP and other assistance program providers treat their network professionals as valued partners. We see you as integral to our success and want you to enjoy working with our team.
Here's what we've heard from your colleagues:
"To the whole Arete gang: Thank you all. Truly, you have been the most pleasant and "real" EAP I've ever worked with in over 18 years."
"As an encouragement for the work you are doing: I fear what may have happened if you had not sent the referral when you did."
"You are a vital link in providing help for people in many forms of pain."
"I just want to thank you. You guys are amazingly fast at getting things coordinated."
What We Hear From People Calling for Help
We invite all callers to participate in a voluntary and anonymous satisfaction survey.
Over the last four years, we are pleased to say:
more than 95% of individuals helped through our programs reported feeling reassured and informed, or understood and satisfied, after their initial conversation with one of our intake coordinators
91% of our clients reported their personal counsellor helped them determine concrete solutions to address the issue at hand
Results like this reflect why we appreciate your focus on offering practical assistance.
The Arete Approach Works
Not sure if counselling makes a difference? Read the results of independent analysis in these two infographics.
---
DOWNLOAD
Arete Approach Infographic 2018
FAQs for Our Professional Network
What is the billing process?
At the end of each month we pay you for work completed during the previous month or before. We encourage you to keep on top of your billing by sending us an invoice every month.
Invoices can be emailed to clinical@aretehr.com or faxed to 403-252-6161.
Invoices received up to the 7th of each month are processed for payment that month, but only those related to work completed in the previous month are included in your payment. For example, you can send invoices up to July 7 for any sessions held in June (or before). If any of those invoices accidentally include July sessions, payment for those sessions will be held for payment in August.
It's important to note that no invoices are paid unless your corresponding reports are up-to-date by the 7th of each month. In addition, a signed Consent Form must also be on file with us before an invoice can be approved.
CHECKLIST:
invoice by the 7th of each month for sessions completed the previous month
send a separate invoice for each client you assist
use a unique invoice number on each invoice
make sure we have a signed Consent Form filed for each client assisted so that your invoices can be approved
---
DOWNLOAD
Invoice Template (Excel file for PC or Mac) – This template includes an invoice on the first tab and instructions on the second tab, making it easy to create an invoice that meets our billing requirements.
Consent Form (PDF) – This form must be signed during your initial meeting with each new client and then sent to us by fax (403-252-6161), or scanned and emailed to: clinical@aretehr.com.
Why does the invoice number need to be different on each invoice?
Each invoice you send us must have a unique invoice number—meaning, one that hasn't been used before.
If you don't already have an invoicing system in place, you may wish to use the following approach: create a distinct invoice number by combining the confidential client number with the session number. For example: 23456-1. The next invoice would therefore be 23456-2, and so forth.
Please remember: all invoices, regardless of whichever distinct numbering system you use, must include a reference to the confidential client code somewhere on the invoice. Invoices received without confidential client codes and distinct invoices numbers cannot be honoured.
A sample invoice template can be downloaded here: (Excel file for PC or Mac)
Why do I need to send separate invoices for each client that I assist on Arete's behalf?
Because your work with clients is on an individual basis, we require individual invoices for each client you assist. You may bill us for multiple sessions for the same client on one invoice, but not for different clients.
This system also makes it easy for us to track and locate payment records, should you ever have a question regarding a particular invoice.
Why does Arete ask the client to book their appointments directly with me?
One of our underlying philosophies is that by taking responsibility and ownership for their own health, clients accelerate their return to well-being. This includes booking appointments with you directly.
During our intake process, we encourage clients in this regard, and assure them you are expecting their call.
I have a colleague I'd like to refer. How do they become part of your network?
We welcome your referrals. Your colleague can contact us at: network@aretehr.com to request an information package for counsellors.
We choose our counsellors carefully. Everyone in our professional service provider network must:
hold either a Master's or PhD degree
provide proof annually that they are a member in good standing of a relevant professional association, indicating compliance with the appropriate code of ethics and relevant legislation
provide proof annually of relevant professional insurance
We want the best possible experience for our clients. That's why we're building and maintaining a network of professionals that you can be proud to be a part of!
What is the Consent Form and what do I do with it?
The Consent Form confirms a client's consent for services and ensures that both counsellor and client are aware of important policies and practices concerning confidentiality, the nature of EAP counselling and appointment management procedures.
It must be signed by the client and the counsellor during their first session and sent to our office via email clinical@aretehr.com or via fax (1-403-252-6161) as soon as possible after the session. No invoices can be paid until this signed form is received by our office.
I'm having trouble logging on to e-Tera™ to do my online reporting. Any advice?
Signing in to e-Tera can be an issue if your web browser does not offer the level of support necessary to provide access. Google Chrome and Mozilla Firefox browsers are both compatible with our system. If you don't currently use one of these, they can easily and safely be downloaded from the internet.
---
Using either Google Chrome or Mozilla Firefox:
Click the e-Tera login link. This link is also posted toward the top of the webpage you are currently on.
Log in by entering your User name and the Password provided to you. Your user name is all lower case letters, but your password is case sensitive (upper and lower case). If you get an error code, close all browser windows and try again from the beginning; otherwise you may receive the same error message .
Once in e-Tera, you will be prompted to enter a confidential code. This is the confidential code listed in your referral package.
You will now be able to update the relevant case file. Please refer to the document e-Tera™ Clinicians Help Guide for a detailed walk-through of the reporting area. This document was included in the referral information sent to you.
If none of these suggestions work, please contact one of our intake coordinators for assistance.
I've moved. Where do I send notice of my new address?
I've added a new specialization to my practice. Is there any way to note this in your database?
Yes, you can email any new training or areas of practice to: network@aretehr.com. We'll add this information to your professional summary, which is used to match you with clients.
Why do I need to send yearly proof of my registration and insurance?
Our professional counsellors must be in good standing with their insurance and professional associations. This is for the benefit of our clients, as well as a way to ensure competence and that appropriate insurance coverage is in place when providing a counselling services.
We must also be able to provide copies of your proof of insurance and registration to our clients, or the insurance company under which clients are covered if requested. Since professionals may decide not to renew coverage/registration, and would therefore no longer meet our requirements, we ask for annual proof of current status in both these areas.
I'm a counsellor currently seeing a private client who has informed me they are able to access counselling coverage through Arete - what should I do?
Please ask your client to call our intake lines at 1-877-412-7483 or 1-877-922-8646 so we can verify their insured status and enable session coverage.
If you are not already in our established network, you will need to be approved as an Arete service provider. We would be happy to help you with this and ask you to contact us at network@aretehr.com.
Resources
Download essential forms below or sign up for direct deposit.
We also invite you to use our Managing Excellence, Health Sense, and Life & Work Blog content below to support your work with our clients.
---
DOWNLOAD FORMS
Invoice Template (Excel file for PC or Mac) – This template includes an invoice on the first tab and instructions on the second tab, making it easy to create an invoice that meets our billing requirements.
Consent Form (PDF) – This form must be signed during your initial meeting with each new client and then sent to us by fax (403-252-6161), or scanned and emailed to: clinical@aretehr.com.
SIGN UP FOR DIRECT DEPOSIT
If you would like us to pay your invoices using electronic funds transfer (EFT):
scan a VOID cheque for the account where you would like to receive payment
email it to: clinical@aretehr.com
Why Your Work is Important to Us
Contact Us
Do you need more help or want to talk to someone?
Email: clinical@aretehr.com
Phone: 1 888 255-5196. Press 1 at the prompt.
Mail:
Arete HR
attn: Professional Network
8180 Macleod Trail SW
Suite 210
Calgary, Alberta T2H 2B8